Considering the royal cluster**** that the end of today's New Hampshire IndyCar race became(w/rain, a restart on an oval, the fact that several drivers & teams were trying to tell race control, not to restart w/the rain coming down, etc.) and we get what will likely be one of the most iconic photos of 2011 in North American Motorsports..............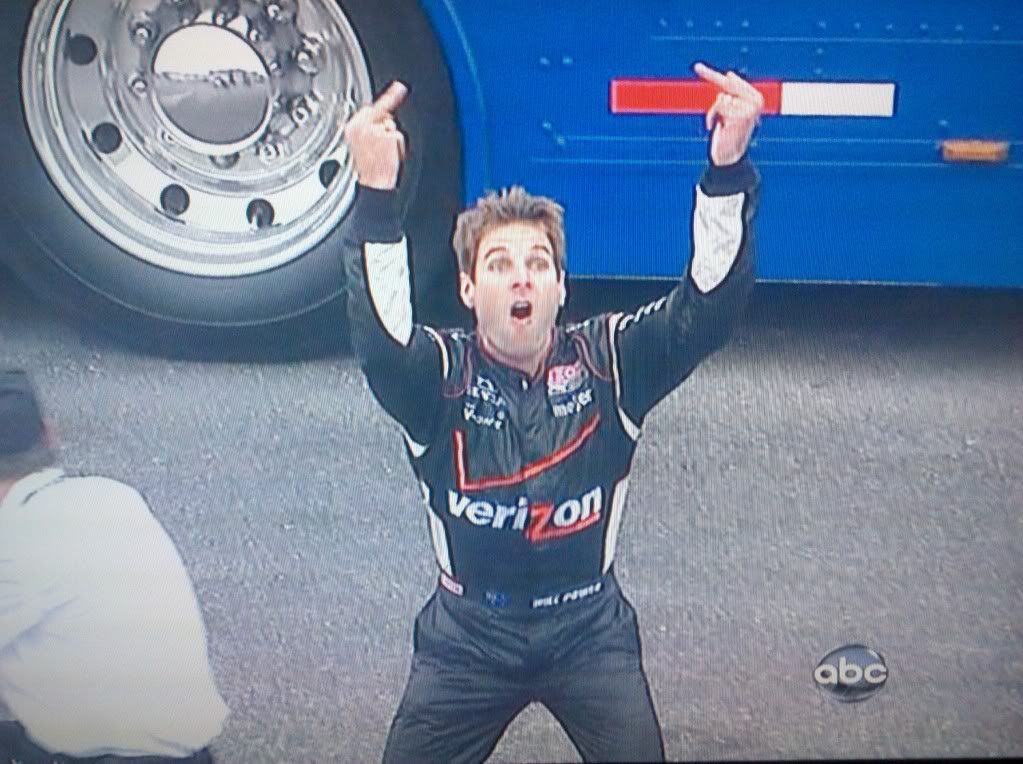 You're number one in my book, Brian Barnhart, you w-----!!!!
So for Caption Time............feel free to imagine what Team Penske's Will Power(one of the drivers' caught in that last restart and the carnage therewith) is thinking when he flashes the double birds at Race Control..........
http://www.youtube.com/watch?v=LNTNb2-eQUA
--Will's double salute to Race Control is at 4:03 of the video